There's just ten shopping days left until Mother's Day, but no worries—I, along with my other mom friends—have you covered. Together we brainstormed ideas for great gifts (seriously, this is all stuff one or more of us would like to get!). We've even got some pro tips for you to maximize the impact of what you choose. Prices range from zero dollars all the way to $290, so there's sure to be something that will fit your budget and her wishes.
Time. Cost: $0.
Option A: What many of us moms (especially those with young kids and teens) want on Mother's Day is time to not be a mom. It may sound counterintuitive, but we spend so many hours in the care and presence of the children we often don't have time for ourselves. Time alone to relax (I heard the words, "I'm never in my house alone!" a few times) or to do something without the kids could be the best, and most thoughtful, gift she gets all day. Pro tip #1: this is the most requested gift! Pro tip #2: if you want to make her year, get the house clean and then leave her alone at home to enjoy it!
Option B: If you're an adult on your own and don't see your mom often, she'd probably appreciate some of your time on Mother's Day. Bring yourself and deliver a hug, or grab the phone and give her a call. It won't cost you a thing but it will mean the world to her.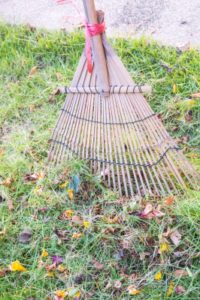 Labor. Cost: $0
Put your back into it! Help your mom out with a chore or task. One mom in my life needs some yard work done and would love help to make it happen so she can avoid a trip to her chiropractor. Pro tip: spend a morning or afternoon knocking something off her to-do list, and then buy/make her lunch or dinner if the budget allows.
Convert memories to digital. Cost: $0.60 and up
Many of us Gen X and older moms have memories on tape and film. Getting those old school formats converted to modern day tech would be amazing. The cost on this gift could be minimal if you already have a scanner and some time to spend, but there are online services that do this as well for about $0.60 a photo (note: The Wirecutter recently did some research and reviewed digitizing service companies). Given the current date, you might not be able to make it happen before May 8, but you could tell her what you'd like to do and give her a handmade certificate with a promise to do it. Pro tip: once you've got them digitized, burn them on CD and back up the files elsewhere too!
Monthly subscription box. Cost: $10/mo. and up
Who doesn't love getting gifts in the mail every month or even just a few? (Seriously, who??) There is a box subscription service for everything and everyone—and often you don't need to sign up for a full year and you can select however many fits your buget. Does she love to shop at Sephora or Ulta or linger in the makeup department at Target? Then give her a few months/a year of Birchbox or Ipsy. If she's a ComicCon-loving lady, check out one of these 20 geeky subscription boxes. And with food, choose from healthy snacks, loose leaf tea, meat (hey, we like it too!), coffee and even…drum roll please…CHOCOLATE (and there's this one, and this one, and this one).
Restaurant gift card(s) or already made freezer meals. Cost $10 and up
Even moms who like to cook appreciate either the treat of eating out, or the ability to magically produce dinner on a crazy busy night thanks to a freezer meal. One mom said, "Cramming in cooking between homework and activities is always a killer" and I can't say I disagree. Giving her the night off from a routine chore (or an excuse to not cook [ladies who don't like to cook—like me—love those!]) and yummy food might not seem super sexy, but that doesn't mean it's not a great gift!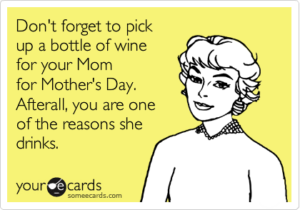 Bottle of alcohol/a stiff drink: $10 and up
You may laugh, but there's some truth in this meme :-). My mom friend Rhonda says you can get a big bottle of her favorite, Bacardi, at Costco for about $20. Sure, you could go get a bottle of Two Buck Chuck at Trader Joe's, but come on–it's your mom, splurge a little. If there ever was a day for her to enjoy her choice of beverage, today is that day (well, and also the day your kids decide to DIY their hair cuts ;-)). Pro tip: hand her a drink and then give her time to herself and it could be one of the best gifts ever.
A tool for her favorite hobby. Cost: $15 and up
An extra nice tool for whatever she loves to do is always a good thing. Ladies who like to cook might enjoy Melynn's recommendations: an OXO Good Grips salad dressing shaker, or Pampered Chef stainless steel bowls or one of their batter bowls. Since I like to garden, I would love to get a new, non-leaking, hose nozzle like this one and a gift certificate for my local garden center. A friend who loves to work out and said she'd love some new weightlifting shoes. Wanna go all out? For the crafty mom, get her a Cricut electronic cutting machine (paper is my crafting medium of choice and I adore mine!).
Spa services. Cost: $20+
Whether her jam is a massage, facial, manicure, pedicure, or all of the above, I don't know many ladies who don't enjoy getting spa services as a gift. I know it may seem cliché, but it's a classic for a reason. When I polled my mom friends, it was definitely a top-offered idea.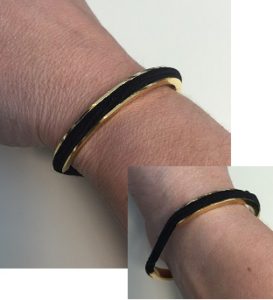 Hair tie bracelet. Cost: $22+
This is one of my new favorite things—a hair tie bracelet. For moms with long hair, this more stylish and comfortable way to always carry a hair tie could be just the ticket. There are fancier varieties from MariaShireen.com (makers of the Bittersweet hair tie bracelet you can also score at The Grommet) that start at $45, but there are also cheaper basic options such as the one from 7th Element for $22 I picked up on Amazon. (I've had mine for a few weeks and it's working out great. I snapped a few photos so you can see both the front and back of it.)
Movie day. Cost: $20 and up
Whether you give her tickets so she can go with friends or you all go as a family, a movie outing for the cinephile mom could be a lovely treat (including some money for popcorn/candy of course—duh!). If you have a local theater with the fancy "Dreamlounger" recliner seating, get tickets there so she can literally put her feet up and relax. Pro tip: some theaters even have a bar (see "bottle of alcohol" idea :-)).
A class. Cost: $39 and up.
If your mom/wife has expressed an interest in learning something new, what better way to get her started than with a class? Community colleges and recreation departments are great places to find offerings, but don't forget local shops as well. Many knitting stores have classes so do photography stores, stained glass shops, etc. If you think she'd find online learning more appealing, give her a gift card for Craftsy.com and she can take an online class and even buy supplies.
Kindle e-reader. Cost: $60 and up
Any mom who loves to read would also love an e-reader. Whether she's still in the stage where she's trying to shove a book in her already-filled-with-Teddy-Grahams purse, or she's retired and on the go, a Kindle would be appreciated. She can carry her library with her, read in the dark (with some models, anyway), and adjust the type size so she doesn't have to find her readers. #winning The cheapest model sells for $60 right now, and Amazon's newest flagship model (Kindle Oasis) was just introduced yesterday for $290. (Note: I just got this cover for my Paperwhite and it's been great so far and for $15 it could be a good add-on.) Pro tip: have her check out The Fussy Librarian and Book Bub websites to find good deals on ebooks (and personalized recommendations).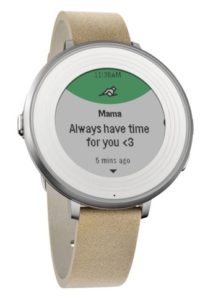 Pebble Round smartwatch. Cost $150
In all fairness, I'm not sure I would call this a smartwatch, I would call it more of a "notification watch." That said, it does its job well and I love mine. I never have to worry about missing a text or call from my kiddos, even if I have my phone on silent or if I leave my phone at my desk and walk to a neighboring cube (and now you can reply to texts right from the watch and it feels very Dick Tracy). Added bonus? It's not so darn huge. IMO, it's about the only smartwatch scaled for a woman's wrist. Last I checked, you can get one from Best Buy for $150. Pro tip: I highly recommend upgrading her to a mesh band when they're back in stock.
Top image courtesy of nenetus at FreeDigitalPhotos.net
Rake image courtesy of nipitphands at FreeDigitalPhotos.net
Pebble Round image courtesy of Pebble