Id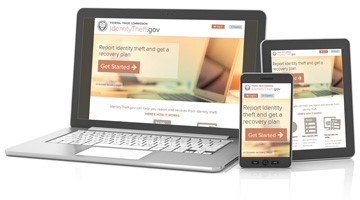 entity Theft Awareness Week starts Jan. 31! Visit ftc.gov/idtheftweek for details on events and free resources. #IDTheftWeek #idtheft
What should you do if your identity is stolen? Visit IdentityTheft.gov to report identity theft to the FTC and get a personal recovery plan.
IdentityTheft.gov walks you through recovery steps for more than 30 types of identity theft.
Here are some videos to help you learn more about protecting your identity.
Identity Theft Awareness Week events:
Monday, January 31, 2022, at 3 PM ET
Tuesday, February 1, 2022, at 11-11:30 AM ET
Wednesday, February 2, 2022, available at 6 AM ET
Thursday, February 3, 2022, at 4 PM ET
Friday, February 4, 2022, at 2 PM ET